Training
COURSE OBJECTIVE:
Payments for Service Advisors is a comprehensive look at the Payments feature.
CATEGORY:

Payments

LESSON 0

:

An Introduction to the Payments Course

AUDIENCE:

Service Advisor, Back Office

CERTIFICATION:

Payments for Service Advisors
This platform allows for accepting payments on services using two distinct methods:
Online Payments
and
In Lane (Retail) Payments, using a "swiper" in the dealership.
This course includes two separate units to address both methods.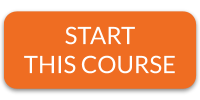 PAYMENTS FOR SERVICE ADVISORS / COURSE CONTENT

Payments: Course Introduction
Online Payments
Payments, Pt. 1: Why Online Payments?
Payments, Pt. 2: Online Payment Workflow
Payments, Pt. 3: Online Payments Workflow Variations
Payments, Pt. 4: Using the Payments Tab
Payments, Pt. 5: Viewing Transaction Details
In Lane Payments

Payments, Pt. 6: Why In Lane Payments?

Payments, Pt. 7: Before Taking Payments

Payments, Pt. 8: Find and Verify the RO

Payments, Pt. 9: Processing a Credit Card

Payments, Pt. 10: Processing Multiple Payment Types

Payments, Pt. 11: Processing Other Payment Types

ALSO, PLEASE REVIEW

Payments:

Card Fraud Prevention Tips
________________________
If you have any questions or need further assistance, please contact myKaarma Support: