Training
COURSE OBJECTIVE:
Payments for Service Advisors is a comprehensive look at the Payments feature.
CATEGORY:

Payments

LESSON 6:

In Lane Payments: Before Taking Payments offers some initial guidelines when preparing to accept payments

AUDIENCE:

Service Advisor, Back Office

CERTIFICATION:

Payments for Service Advisors
UNIT OVERVIEW:
In Lane Payments refers to the ability of the customer to process a credit card transaction at the Service Advisor's workstation.
Taking card payments at your desk or In Lane is a fairly easy process.
As a reminder:
Avoid manually keying credit card information into the system as much as possible.
Never take card members over the phone. This opens your store up to liability and chargebacks, which can be very costly.
It's also a good idea to ask to see the customer's driver's license or another form of government-issued identification so that you can ensure that the name on the card and the name of the customer match. Even if you know a customer personally, this safety check is very important.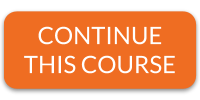 NEXT: Payments, Pt. 8: Find and Verify the RO
________________________
If you have any questions or need further assistance, please contact myKaarma Support: