How to Enable Out-of-Office
Click on green Out-of-Office button in the upper right hand corner of your myKaarma screen.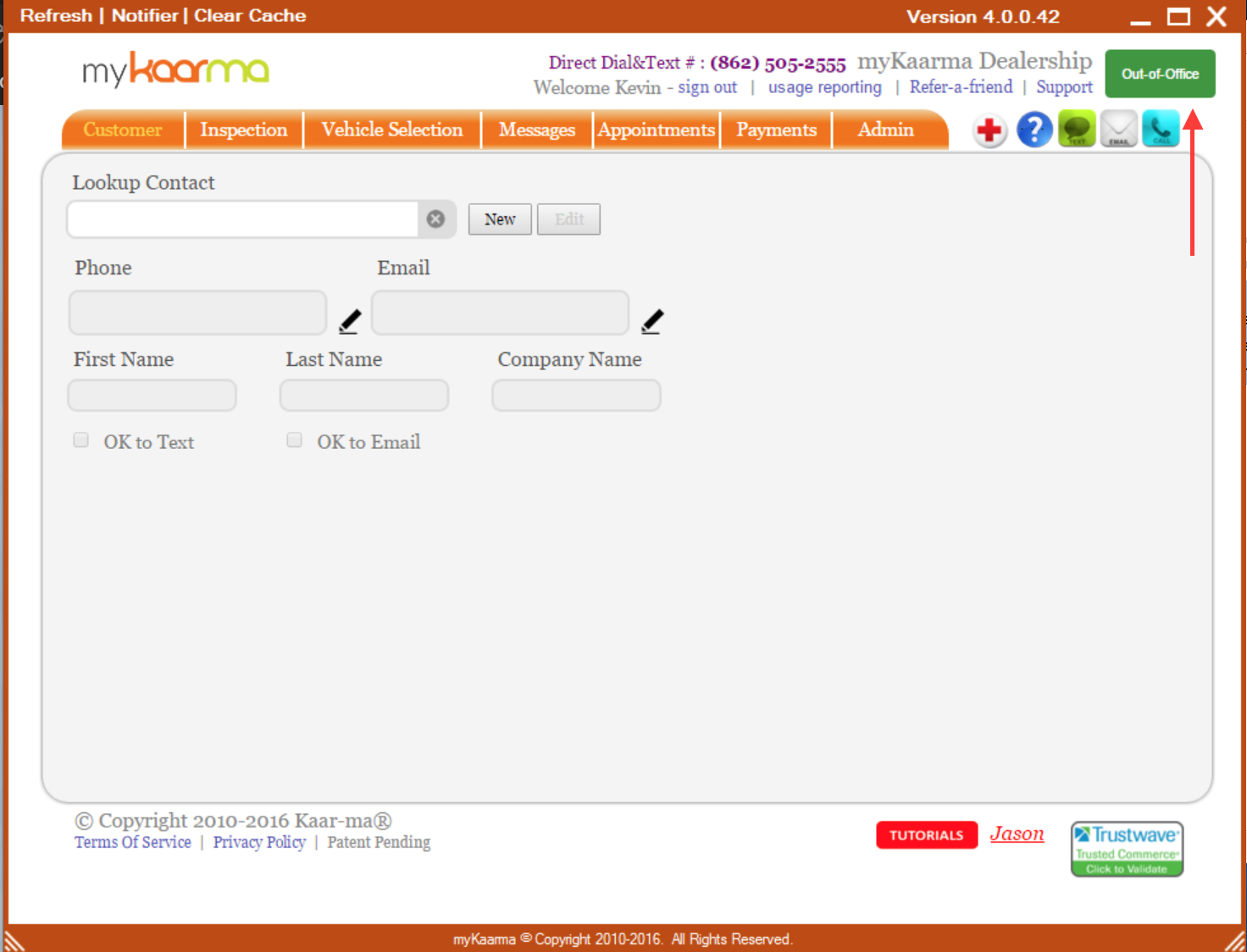 Date and Time Selection
Select whether you will be Out of Office all day, or just part of a day, by checking the "All Day?" box. If you'll be out for multiple days, enter those dates in the boxes by selecting from the calendar.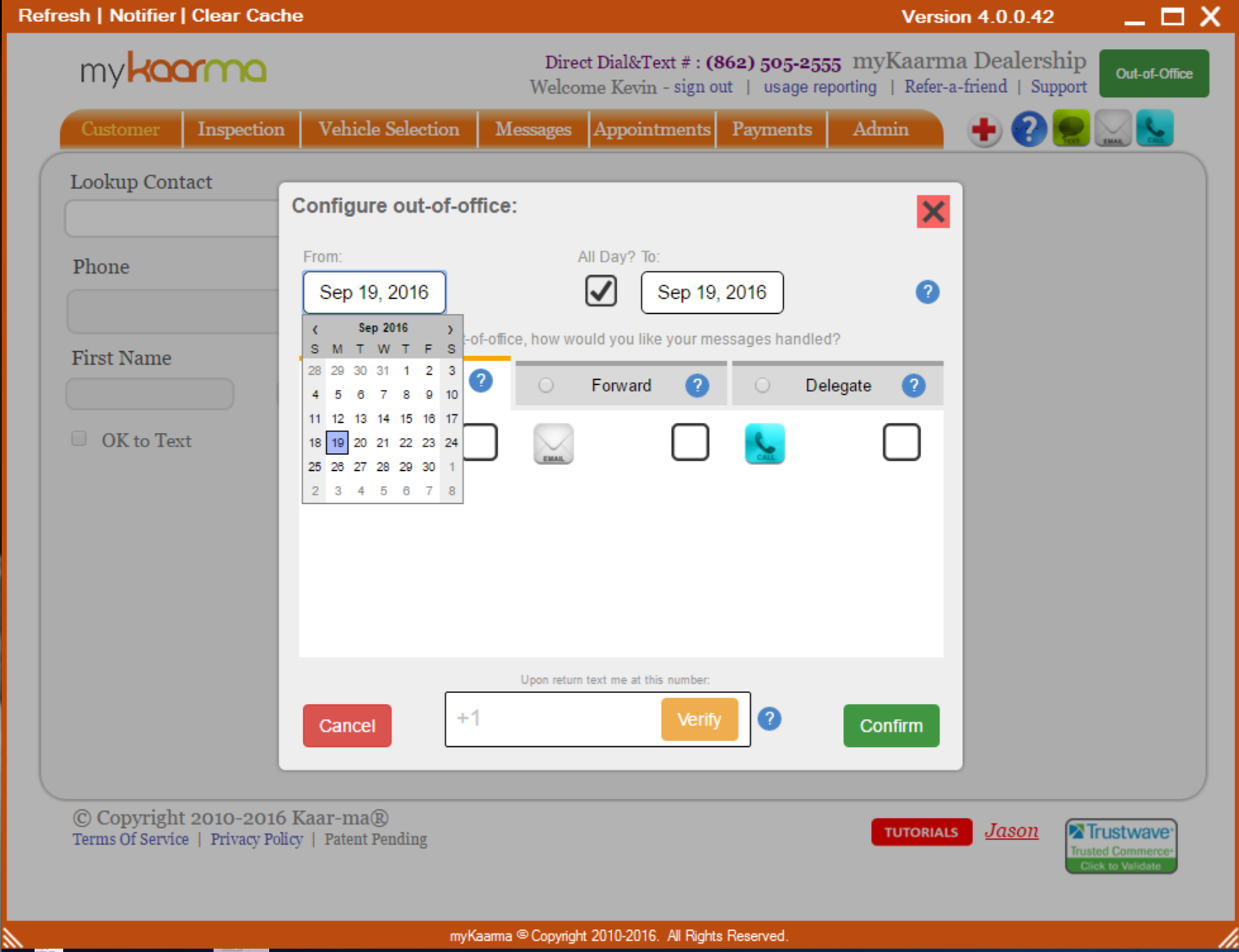 Message Handling
Next, choose how you'd like your messages (emails and texts) to be handled while you're gone. You may want to consult with your Service Manager or Director for the preferred method at your store.
You can choose to send an auto-response to your customers, forward the messages to another phone (such as your cell phone), or delegate the messages to another advisor.
Auto-Respond
You can set your auto-response to go out to incoming texts, emails, or phone calls.
Customize your message in the box for texts and emails.
If you'd like to customize your phone auto-response, click "record", and the myKaarma application will call you to facilitate your recording. This recording will only be active during your Out-of-Office period, and the next time you activate Out of Office, you'll need to record a new message with pertinent details.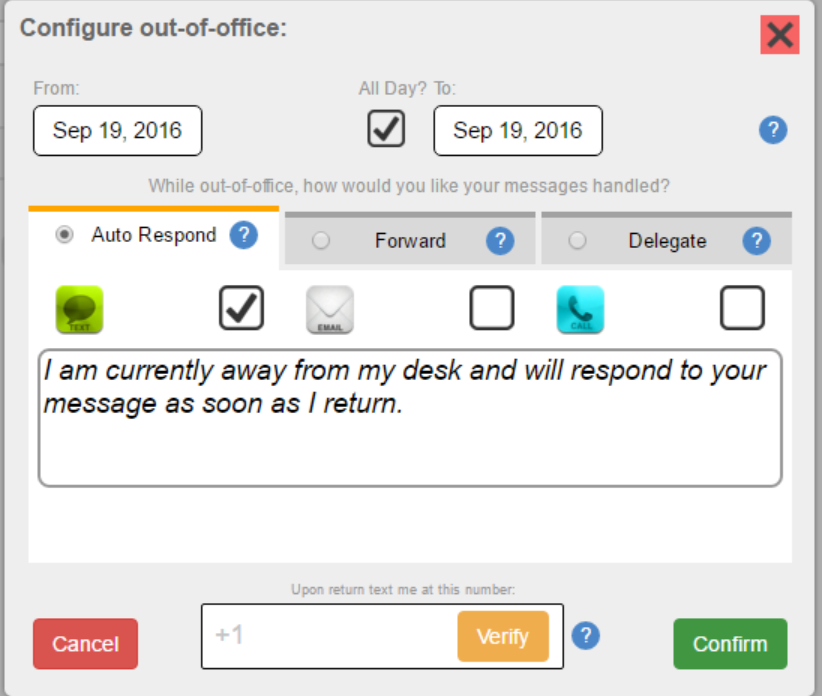 Forward
You can set texts and calls to forward to your cell phone, or another phone. Just type in the number you'd like the messages and calls to go to, and check the boxes next to the "Text" or "Call" icons. Please note - the first time you enter a phone number in, you'll have to verify it. You'll be sent a 4-digit verification code to type in. Texts may only be forwarded to a cell phone.
Please also fill out the field below: "Upon return, text me at this number" - this will allow you to DISABLE Out-of-Office via text message if you like.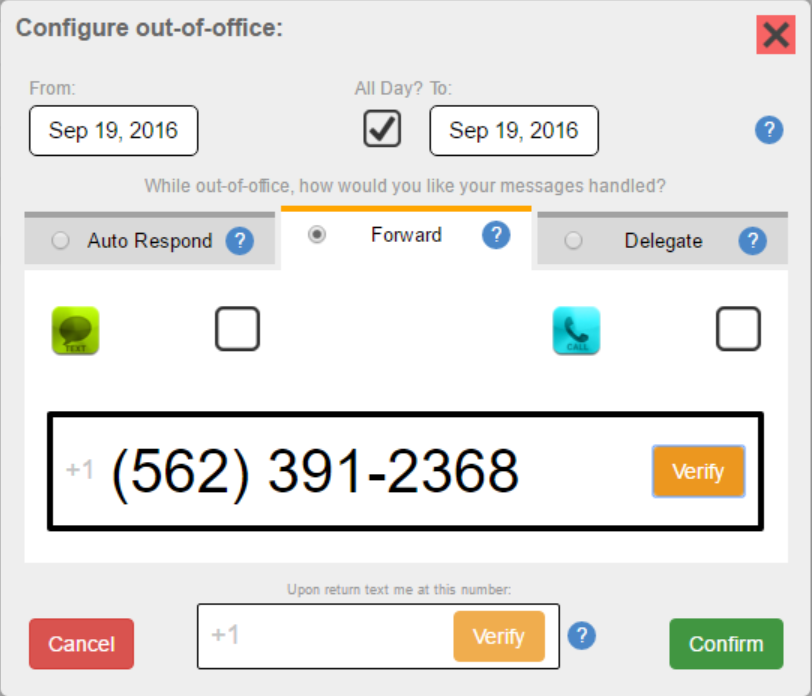 Delegate
You can choose another advisor or manager who will be in the office to manage your calls, texts, and emails while you're gone. Simply select his/her name from the dropdown list.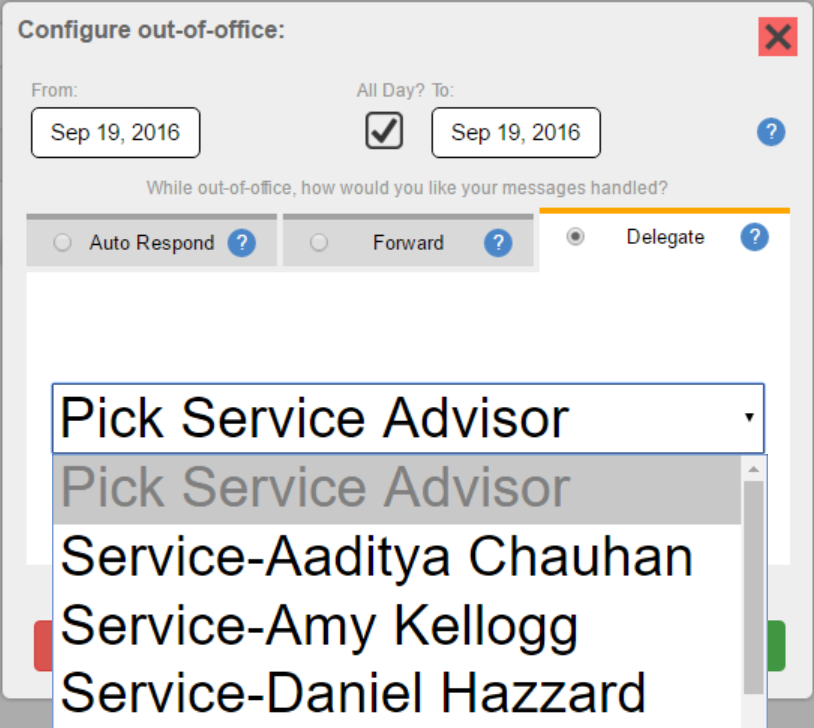 Ending Out of Office
When you're back in the office, or if you end up returning to the office earlier than expected, just click "End Now" in the red bar at the top of the screen.
Alternatively, if you have enabled "Upon return, text me at this number" as listed above, you can simply respond to the text message to disable Out-of-Office responses.
If your settings change (for instance, if you extend your vacation, your errand is taking longer than expected, or the advisor to whom you delegated your messages will also be out), just click "Configure" at the top to edit time, date, delegation, or any other setting.