The myKaarma iOS App is perfect for sending text messages and receiving messages from your customer while on the go. See below for the steps on how to send a text message to your customer from the app:
1. Click on a customer conversation thread for the customer you would like to text: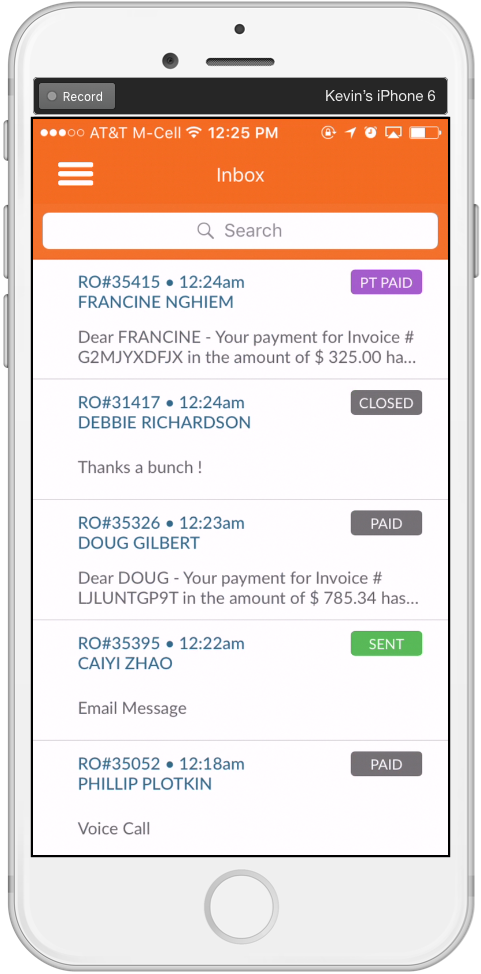 2. Type in your message and hit the send option on the right hand side next to the text entry: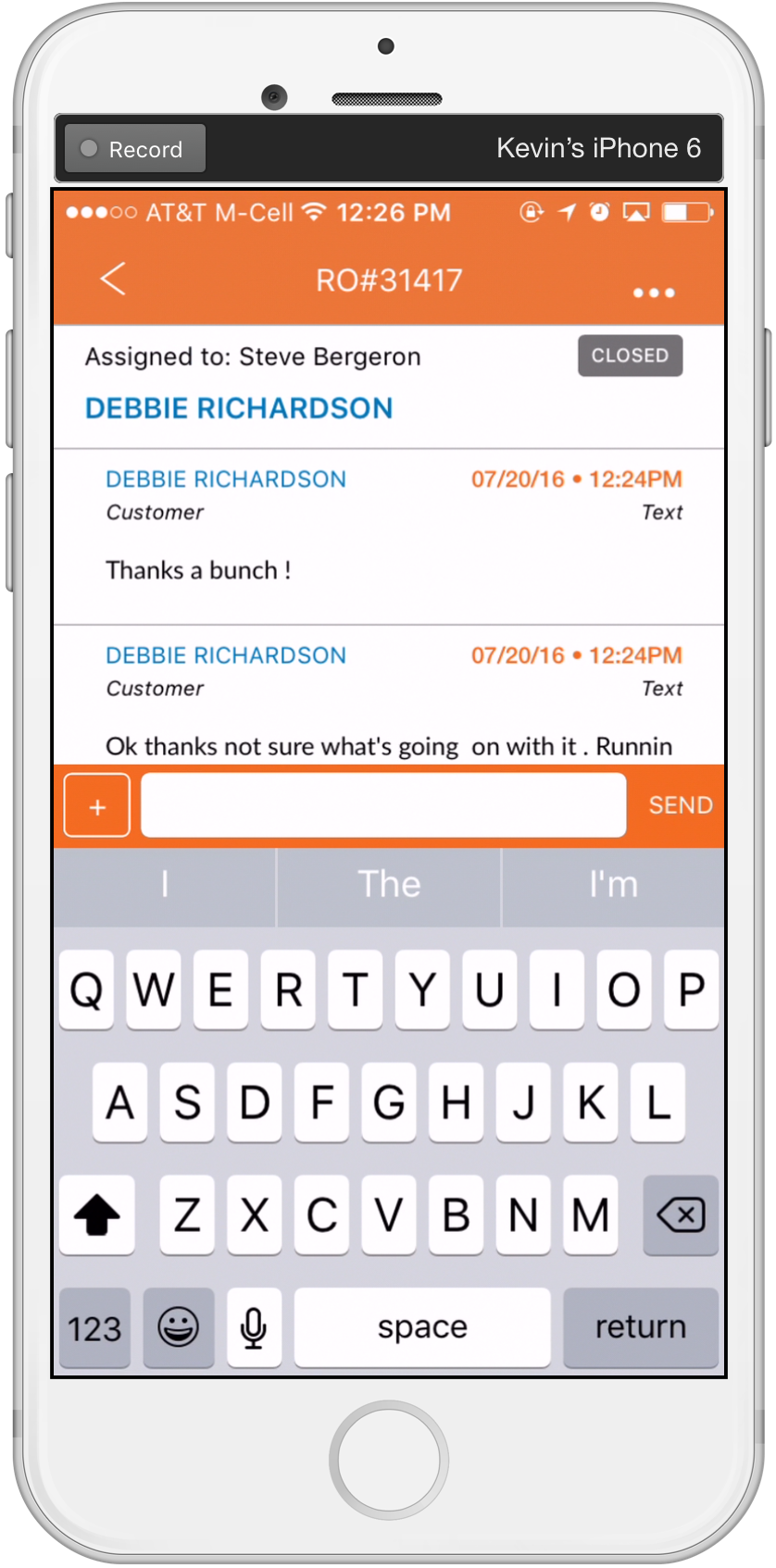 3. Confirm that you would like to send your message to the customer.