Training
COURSE OBJECTIVE:
Payments for Service Advisors is a comprehensive look at the Payments feature.
CATEGORY:

Payments

LESSON 6:

In Lane Payments: Why In Lane Payments? explains the rationale behind accepting In Lane (retail) payments

AUDIENCE:

Service Advisor, Back Office

CERTIFICATION:

Payments for Service Advisors
UNIT OVERVIEW:
In Lane Payments refers to the ability of the customer to process a credit card transaction at the Service Advisor's workstation.
Why In-Lane payments?
Faster than the cashier line - your customer certainly doesn't want to stand in line for a cashier at the end of their workday.

Helps with Active Deliver processes.

Allows the Advisor to verify work with the customer one more time. This minimizes questions—and looks good on follow-up scores.

The entire process is seamless for the customer.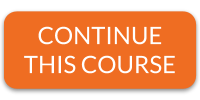 NEXT: Payments, Pt. 7: Before Taking Payments
________________________
If you have any questions or need further assistance, please contact myKaarma Support: