Follow the steps below to edit the "welcome" text message that is sent out after a repair order has been created in your DMS:

1. First access your Administration Portal through the myKaarma app by selecting "Manage Settings". Only dealers with an administrative role will be able to access the Administration Portal.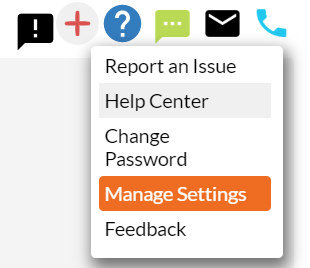 2. Select "Text Templates" from the menu on the left hand side in your Administration Portal.
3. Select the "Automated" option on the top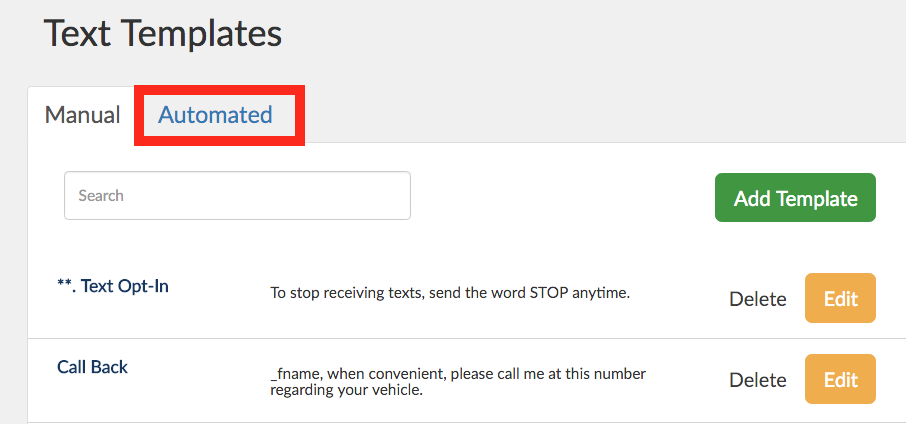 4. Now select the template that says "Welcome text sent to customers when Repair Order is opened" and hit the "edit" button.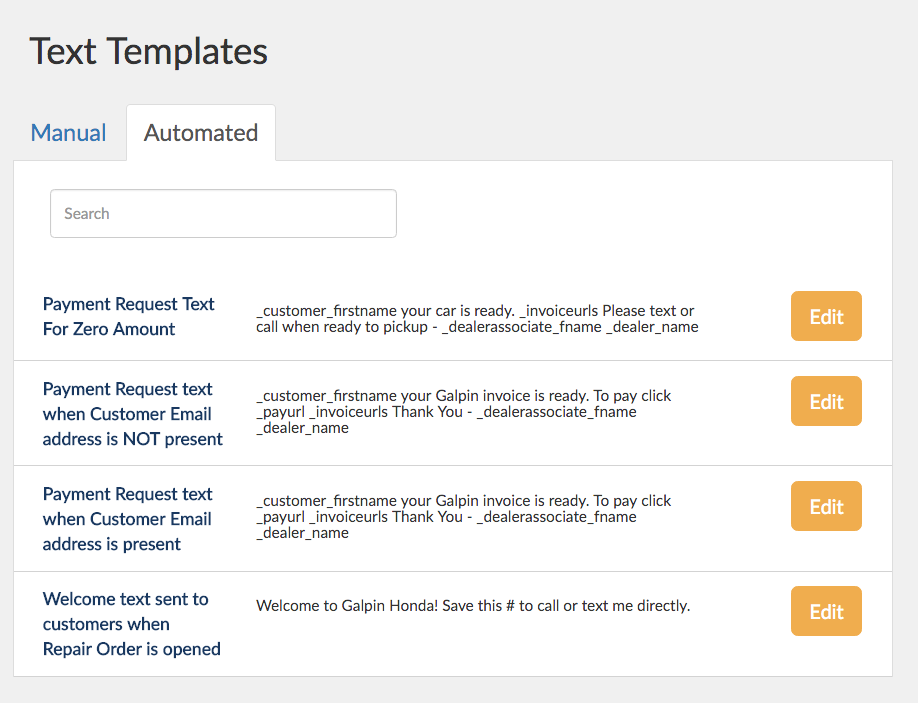 5. If you would like to add customer specific information into this template, you can find our available "tags" in this help center article.