If a customer sends you a text, and you wish to respond, or you wish to send a customer a text you can do so from the messages tab. In this tab simply click on the customer you wish to message.
Then click on the icon (in the purple oval) that corresponds with the way in which you wish to send them a message (text/email/call)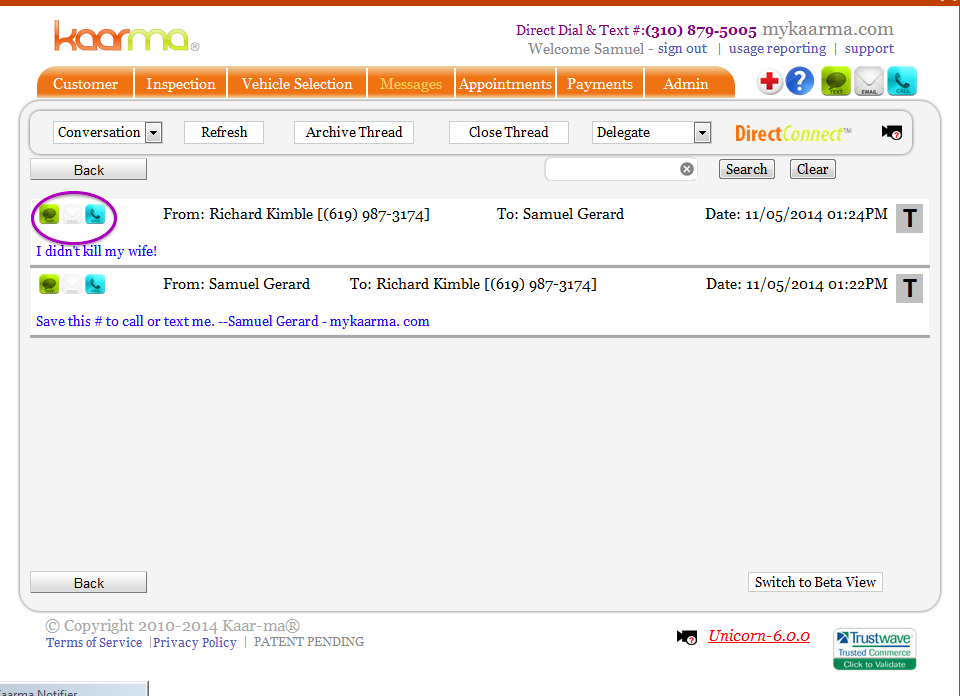 Once the Send Text Message tab is open you can pick a text message template or, if the message you want to send is not saved as a template, just write in the message you want to send. If you want to attach a picture to your message click on the paper clip symbol (blue circle). Once you have the message the way you like it click send.
You can also respond to a customer by clicking on the text/email symbol in the notifier (blue circle). This is a quick way to respond to a customer right when they text you.