NOTE: Please refrain from replying to existing support tickets with unrelated or new questions/concerns. This will help to ensure there is no miscommunication, and will provide you with faster response times.
myKaarma support is available from 4:00 AM until 7:00 PM Pacific, Monday through Friday, and from 6:00 AM to 4:00 PM Pacific on Saturdays. You can reach us by email, phone, or live chat, either from the myKaarma desktop app, or directly via one of the contact methods below.
Note: Depending on the desktop UI version you have, the steps to contact us may vary.

Email:
To contact us via email, you can either write to us at support@mykaarma.com, or click the question mark icon in the top right corner of the screen, and then click on Open a Ticket or Report an Issue. You'll then be able to start typing your question or concern, and any relevant help center articles should appear for you. If you do not see your concern listed, you can click on Submit Support Ticket, and then add details, examples, and any screenshots you think may help convey the issue to our support team. Once you've filled out the form, you can click Submit. Someone from our support team will get back to you via the email address you entered in the form.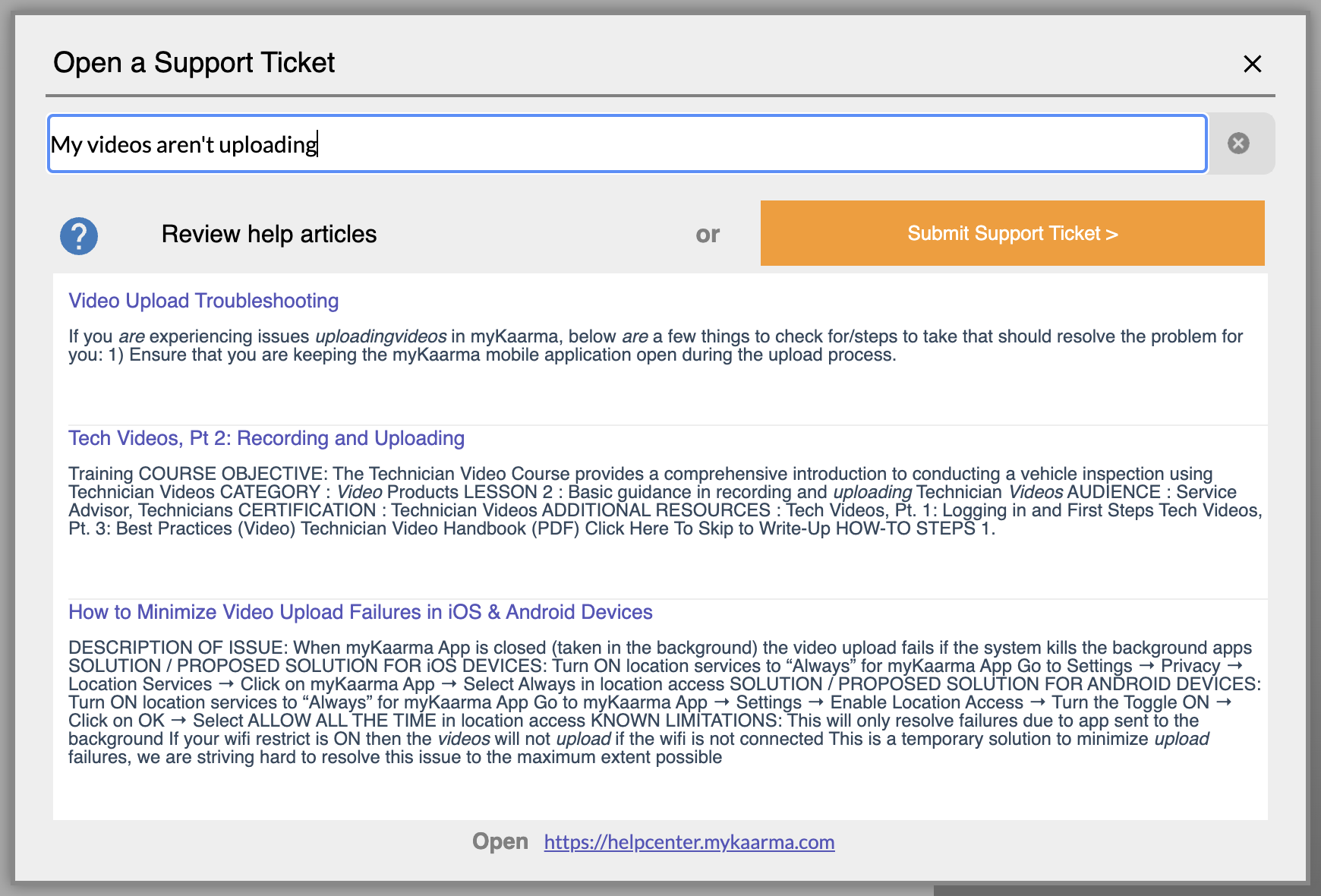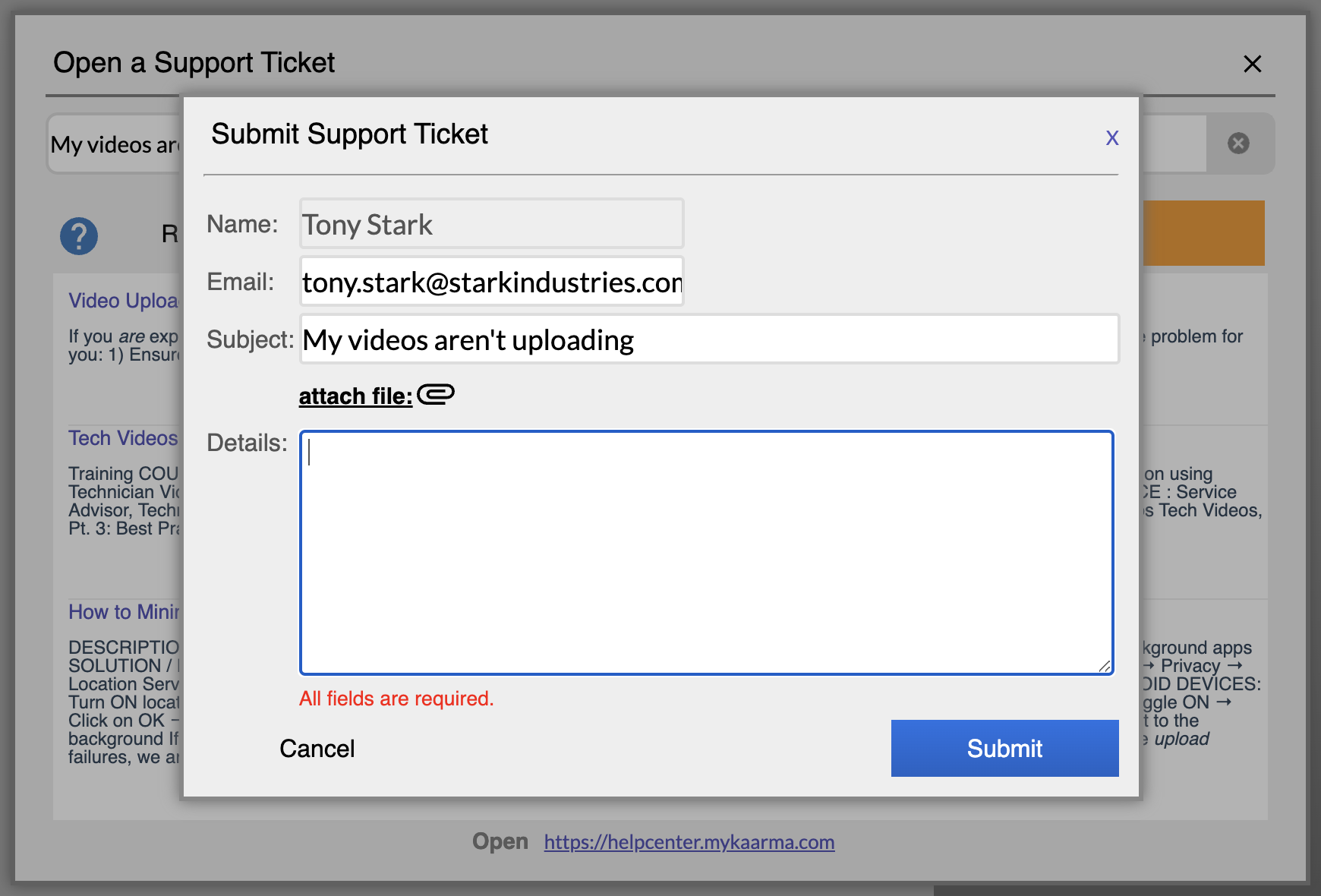 Phone:
You can also call us directly at (562) 349-1367, or from within the desktop app by clicking on either the Call Support option or the + button as shown above.
Live Chat:
Finally, we also offer a live chat feature directly within the desktop app. To access it just click on the blue chat bubble in the bottom right corner of your screen, or Chat with Agent under the question mark icon.