The first thing to do when you have an issue with the myKaarma Notifier is to clear the cache. Here are the steps to clearing the cache:
Step 1
Go to the myKaarma Log in Screen. Right click anywhere on the top bar of the Kaarma Desktop Application and click on Settings.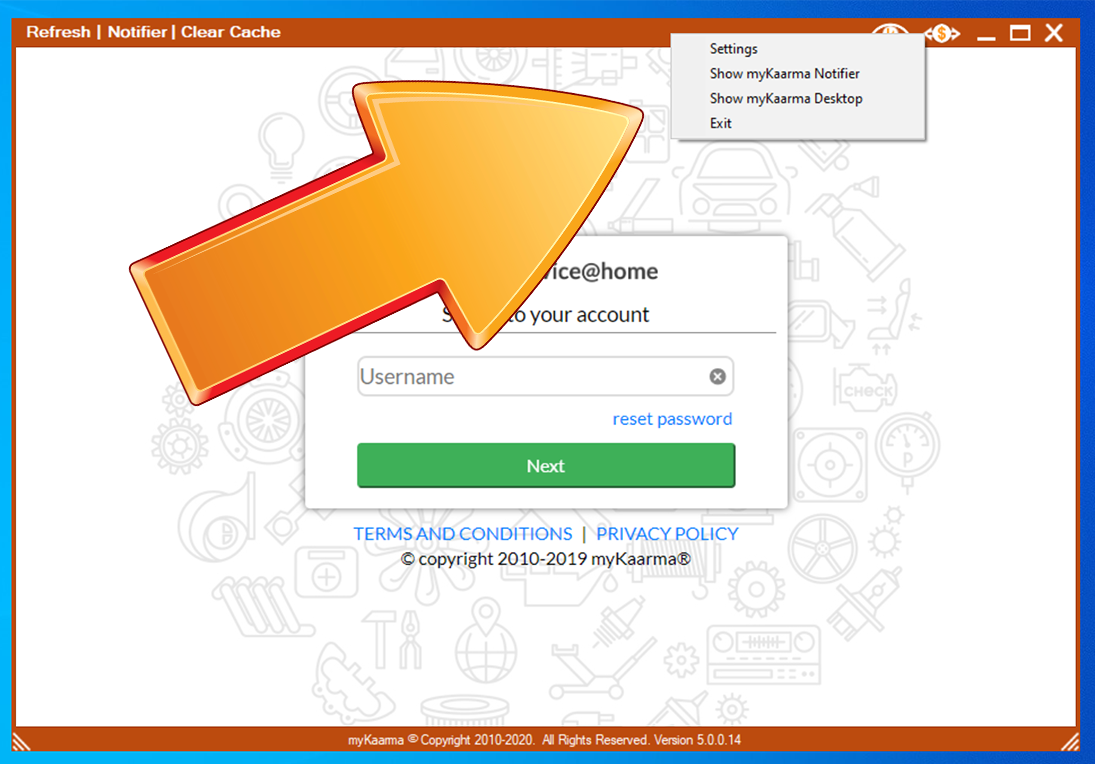 Step 2
Under the clearing utility section, check clear cache, clear cookies, clear user config, and clear temp files. Click on the clear button and then click yes to restart the Kaarma Desktop Application.