How are P&D trips and appointments made online?
Trips currently cannot be made online
While customers can book pick-up and delivery appointments on the online scheduler as their transportation type, these at the moment will not create a pickup and delivery trip in the Pickup and delivery tab.
Why dont the P&D appointment notes appear on the customer's P&D trip notes
Appointment notes are not the same as P&D notes
P&D appointment notes and P&D trip notes are two different sections, drivers will not be able to view the appointment notes on the trip. To add or view trip notes, you will need to click on the trip itself in the P&D tab: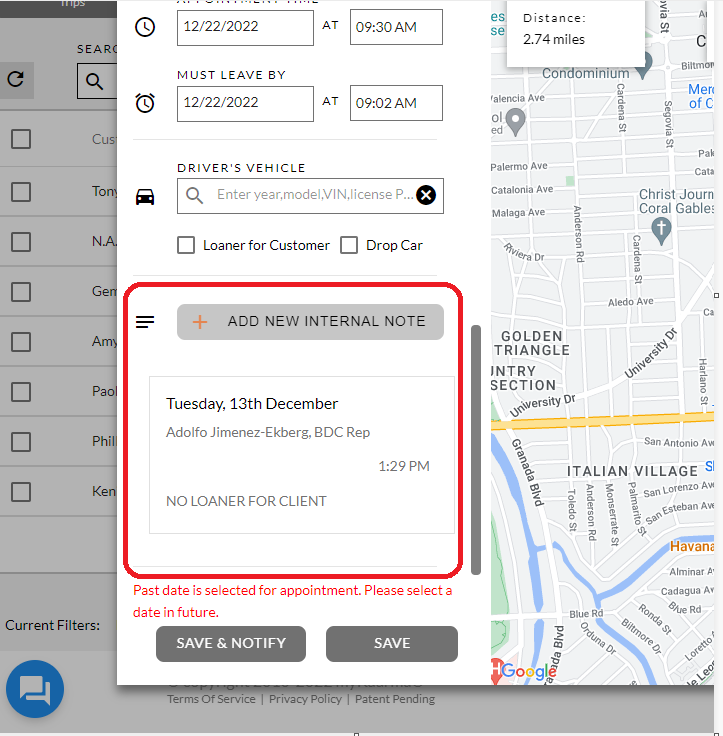 How does editing P&D appointments/trips between the appointment and P&D tab work?
This is dependent on the integration set up for your store and users.
If the integration is disabled for your store you will stay on the P&D tab when editing the trip.
If integration is enabled for your store and a user has the UA for integration enabled you will see a pencil icon beside the trip time, clicking on this takes you to the Appointments tab and opens the linked appointment.
If Integration is enabled for your store and a user does not have the UA for integration enabled, you will see a pencil icon beside the trip time, clicking on which shows an error message informing you that you do not have the required permission.
To adjust integration for the store, you will need to reach out to support to do so. To adjust user integration, this can be located in manage users, and going into user settings > transportation as well as scheduler, where you will see "Pickupdelivery scheduler integration".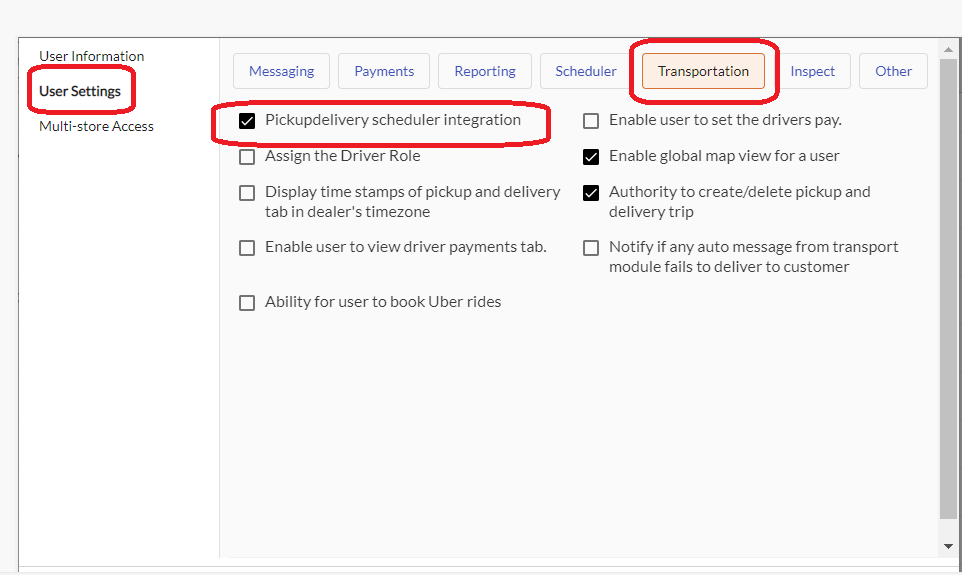 A user cannot see appointments in the mobile app but can see appointments in the dealerapp
If there are trips present for a day in the dealer app but not the mobile app, this is likely due to the filters set up on the users phone.
The user will want to go into the P&D mobile app tab, and open up the section to create a trip: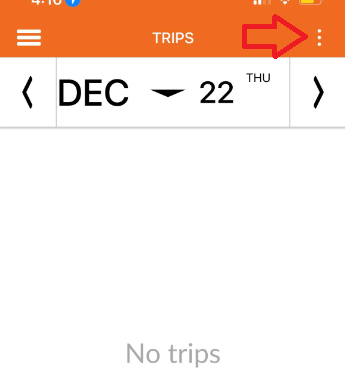 This will open a set of filters as well, these filters limit the trips the user is able to see so they will want to adjust the filters accordingly, such as removing "only my trips" if they are wanting to look at all trips for the day: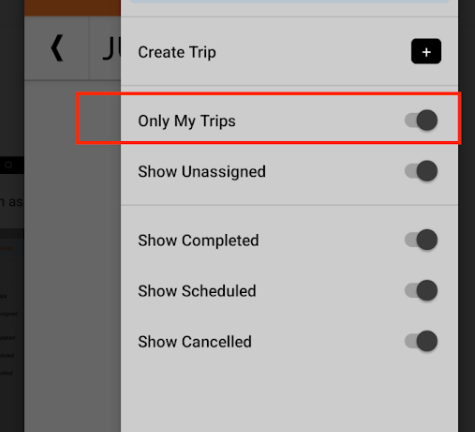 Can P&D trips be deleted?
P&D Trips can be marked as canceled, but they cannot be deleted and will remain visible in the P&D tab.
To cancel a trip you will want to select the trip or trips, which will enable the actions tab for you to select canceled: