Customer merging is a feature that allows you to merge multiple customer records/profiles into one so all communication comes through the same profile.
In order to enable customer merging, someone from the dealership's management team needs to request this feature for the store. You can do so by submitting a support ticket at support@mykaarma.com or by calling the support line at (562) 349-1367.
To merge customer profiles:
1. Search for customer name and click on Merge button.

2. Search for duplicate customer record in the window that populates.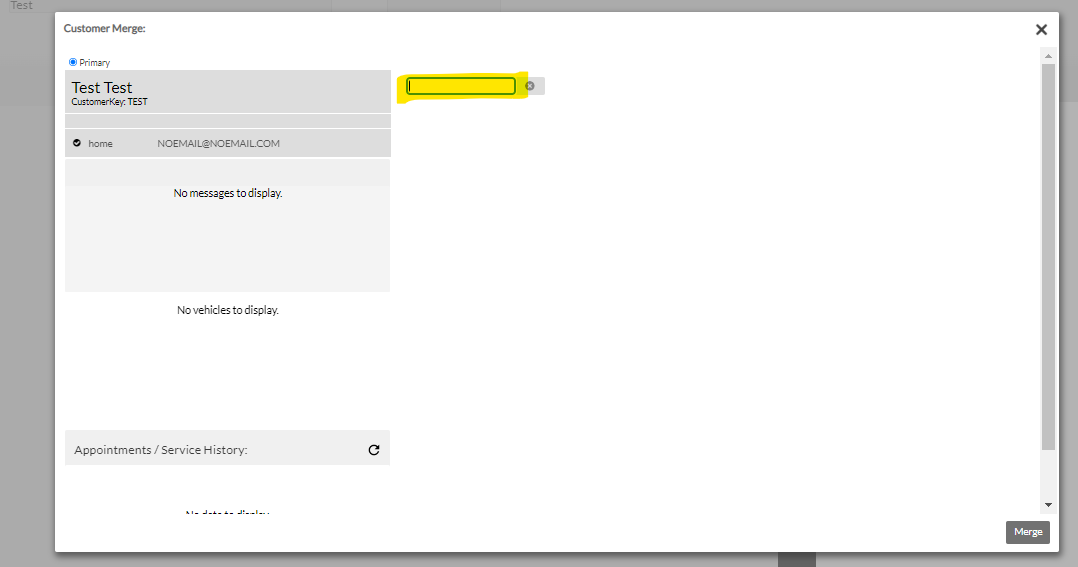 3. Choose the primary profile for the customer by clicking on the circle beside the word 'Primary' and Click merge.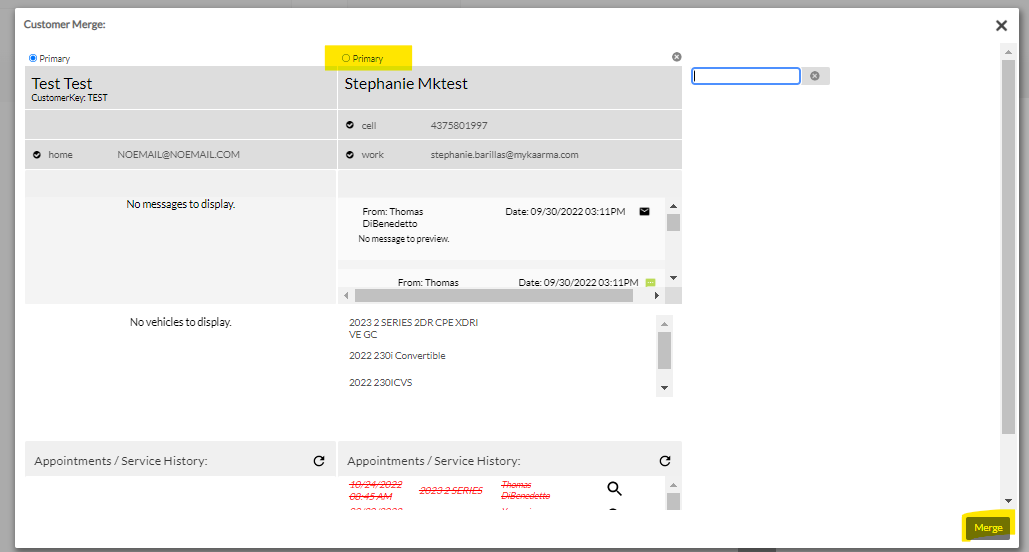 *PLEASE NOTE: Once customer profiles are merged, we are unable to unmerge them.*