IMPORTANT: PLEASE ENSURE THE USER HAS A VALID, ACTIVE EMAIL WHEN ADDING AN ACCOUNT FOR THEM. IF THEIR EMAIL HAS NOT BEEN CREATED YET, THE USER INVITE WILL BOUNCE BACK AND WILL REQUIRE REACTIVATION BY MYKAARMA SUPPORT.
If you are a manager, director, or administrator in myKaarma with admin access, you can add, deactivate, or modify users at your location. To manage users, go to the Settings tab in myKaarma, and then to Users > Manage Users on the left side of the screen.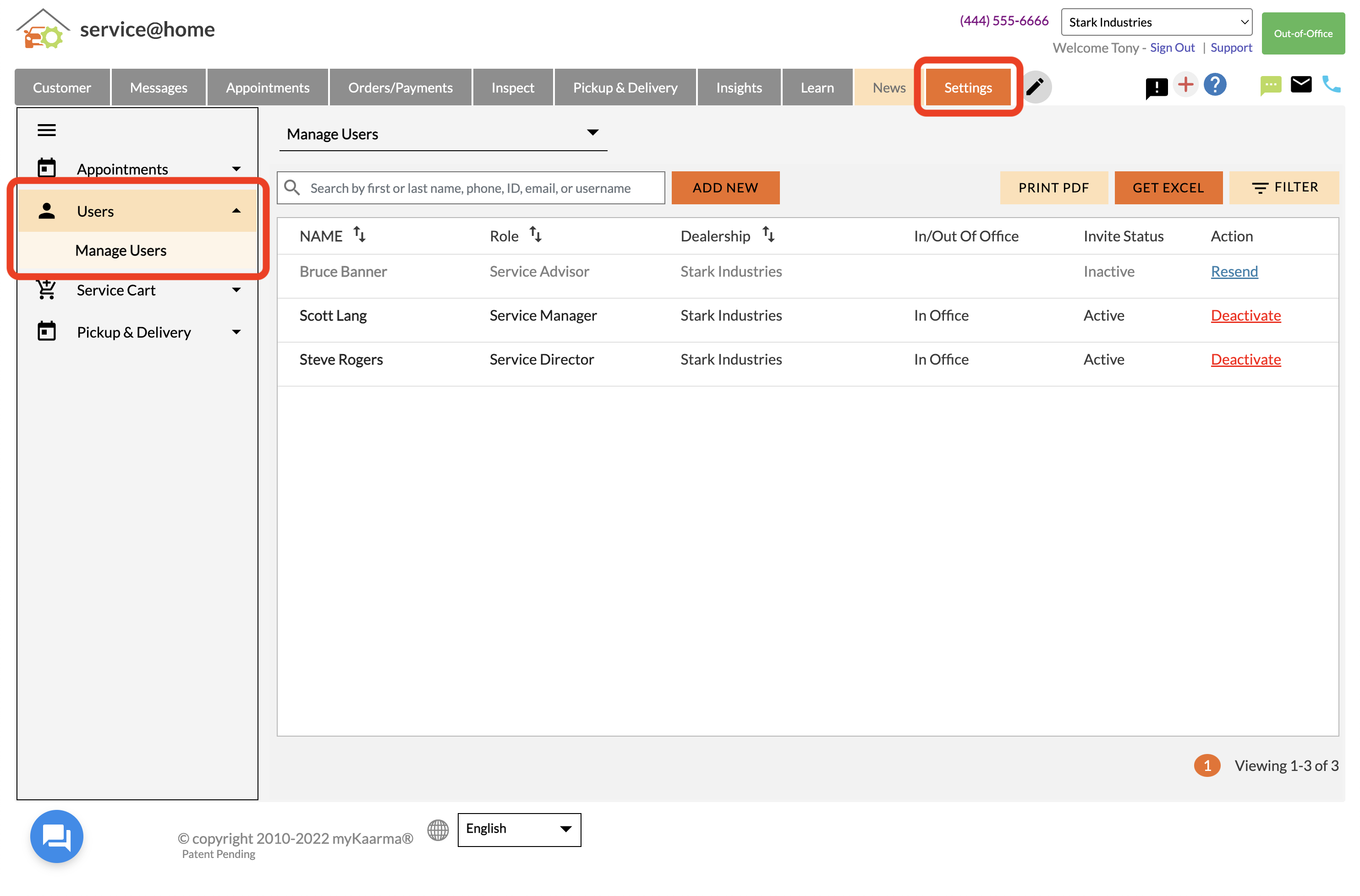 To add a new user click on the Add User button at the top of the page, fill out all of the required fields, and finish by clicking on Email Invite or Email & Text Invite (which requires the user to have a cell phone number entered). The user will then receive an invite via email and/or text message, where they can finish setting up their account.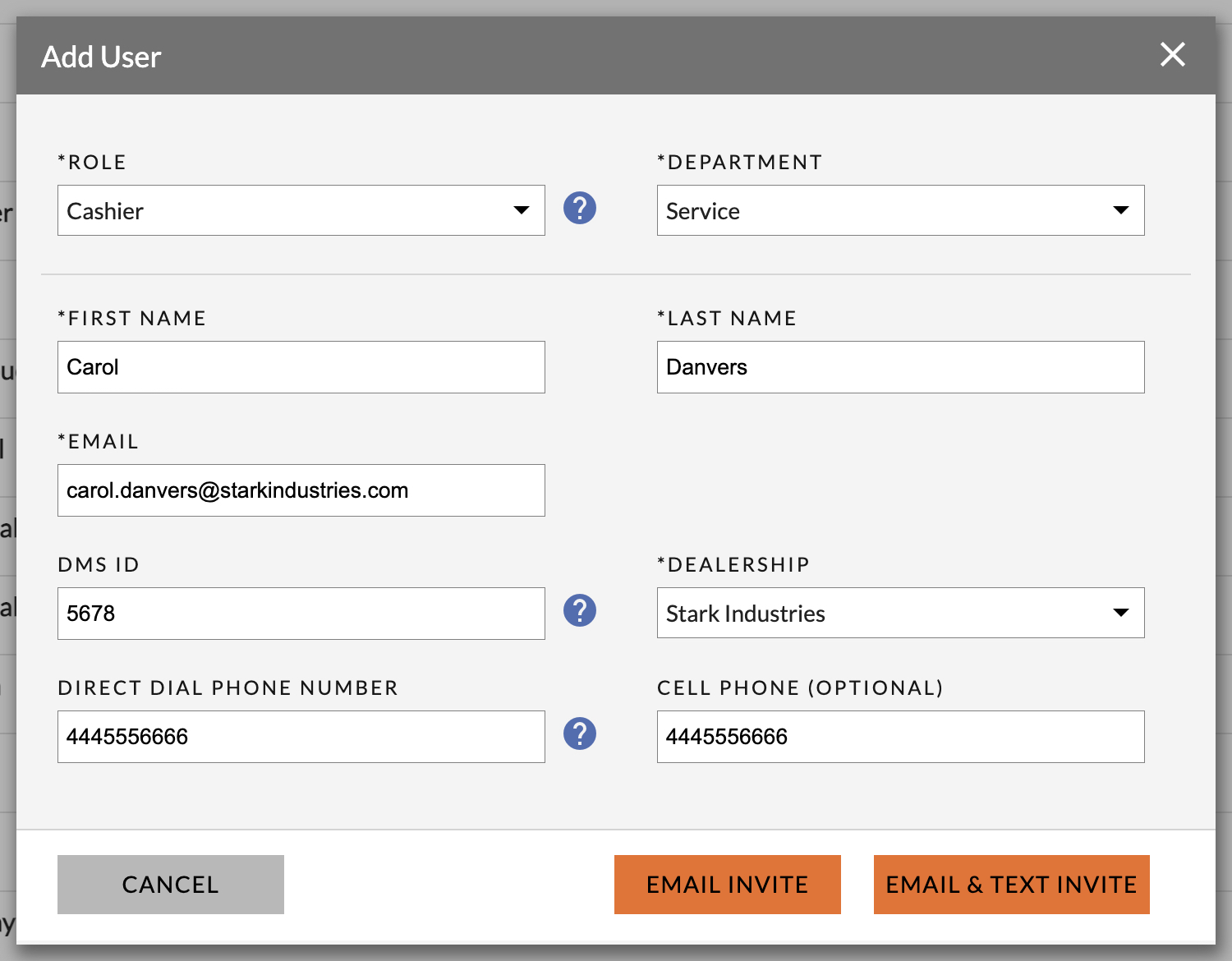 To make changes to an existing user, such as modifying their features or disabling their account, you can search for the user at the top of the screen, or find them in the list of users. To modify their details or settings, click on their name, make the desired changes, and click Save.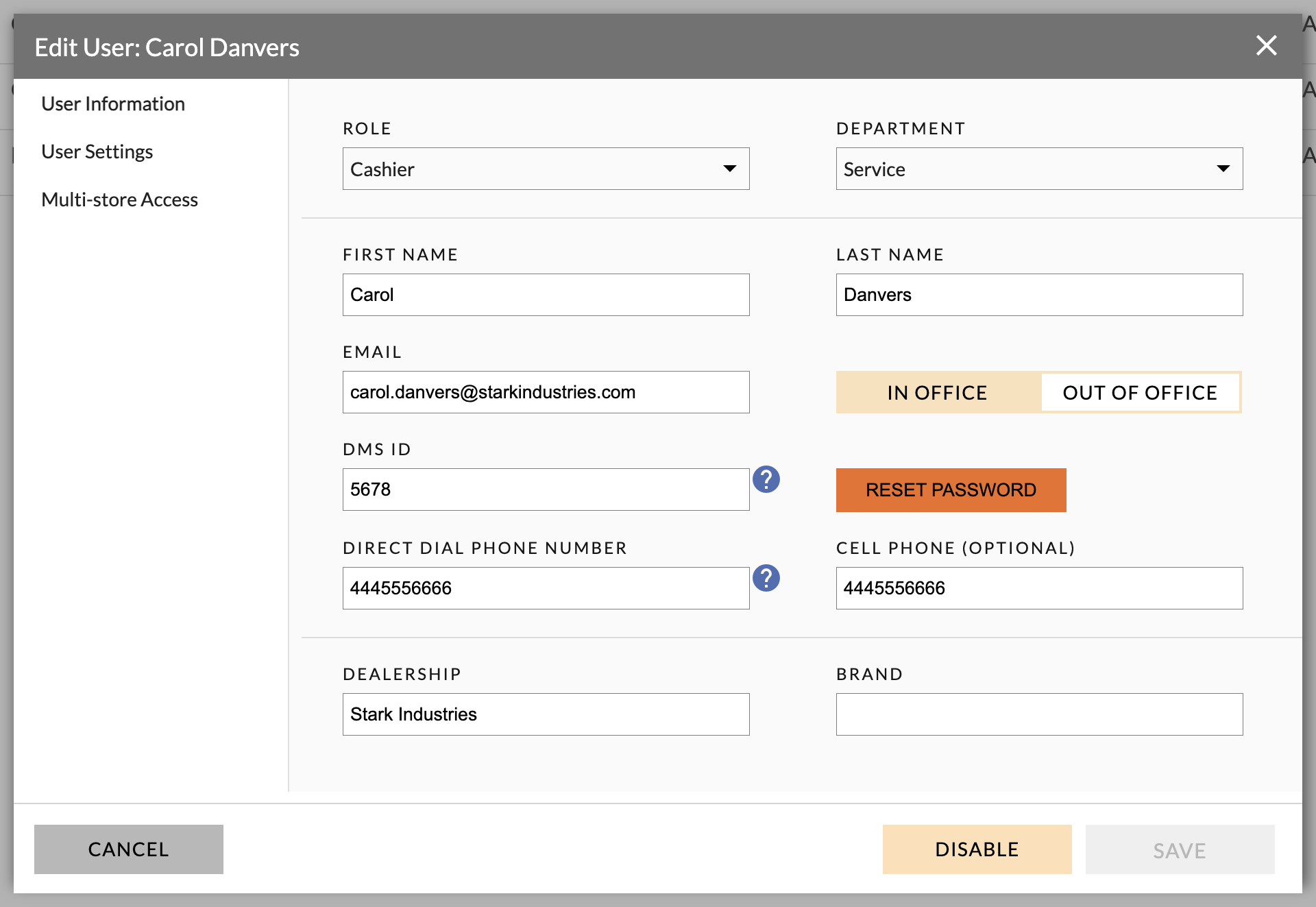 If you would like to disable a user, click Deactivate next to their name.
Note: Deactivating a user will prompt you to delegate all of that user's message threads to another user in the same department.
Finally, to reactivate a user that was previously deactivated, just find the user in the list of users and click on Resend under Actions. This will send them a new user invite for their account so they can reactivate it.
Not seeing the user you're looking for? Make sure that your filters are set accordingly by clicking on Filter in the top right corner.